So it's really late and I'm pretty exhausted. I spent most of the evening/night at Dickens Bar in town for the Metal Shitstock festival. My ears are still ringing! Luke's band were on second to last so by the time it got to them I was nearly asleep! I just can't 'party' like I used to ;) They were still pretty good though, even if I haven't been able to hear much of anything since we left!
Anyways, here's a quick 'vintage Ebay' post before I head off to bed.

VINTAGE GOLD TOPAZ CRYSTAL CAMEO CHARM BROOCH,
Buy-it-now £9.99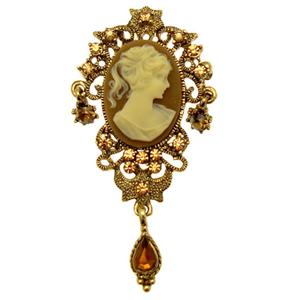 Buy-it-Now £9.99

Starting Bid £7.99


Happy Shopping!
Little Rach